Hand-Crafted in St. Paul, MN
Deane's Kombucha is a refreshing, naturally carbonated, non-alcohol alternative with a clean, crisp flavor-packed with probiotics, amino acids, and enzymes for your health and vitality. We're committed to providing great tasting, local, fresh kombucha for your enjoyment and vitality.
We use organic ingredients (local when available), fermented in 30 gallon oak barrels in the traditional way. No unnecessary ingredients…just kombucha culture, organic gunpowder green tea, organic cane sugar, and organic whole fruits/ herbs for individual flavors. Sugar is only used during primary fermentation to feed the culture.
Hand crafted in St. Paul, MN, Deane's Kombucha is available in 16 oz. bottles, 64 oz. returnable growlers, and 5 gallon kegs.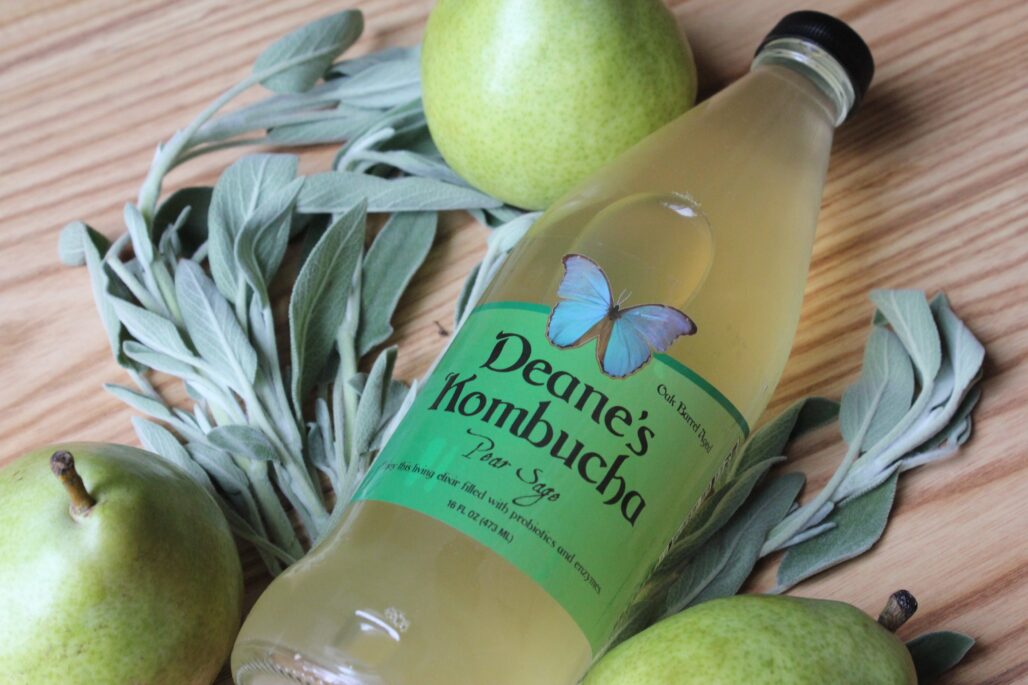 Find Deane's Kombucha
Pick up a bottle or get it on tap at several locations across the midwest.
Deane's Kombucha is available
in kegs!
Want to make your business a Kombucha destination? Offer Deane's on tap. Own a kegerator? Enjoy Deane's on tap at your office or home. Home delivered kegs. Contact us for pricing and availability.
Also available: Deane's Kombucha is partnering with B+W Coffee offering B+W Cold Press on Nitro kegs. Pours like a Guinness, tastes like a dream. 100% organic.